Diarrhoea in Dairy and Beef Calves
Newborn calves are extremely susceptible to calf scours (diarrhoea), especially during their first 28 days of life. Bacteria and viruses attack the lining of the calf's intestine, making it difficult for the animal to absorb essential nutrients from milk. Profuse, watery diarrhoea occurs, causing the calf to lose those nutrients and become dehydrated. If disease is severe, the calf may die; however, even calves that survive severe scours will have lifelong poorer performance than healthy calves.
Animal affected
All calves are susceptible to scours. Depending on the cause, calf scours can strike anytime from the first few hours after birth up through the first month to six weeks. First-calf heifers often have the most difficulty calving and may produce lower quality colostrum; thus, their calves may be more likely to scour. Young calves nursing heavy milking dams or calves being put on feed for the first time may suffer clostridial scours.
Causes
Viruses: rotavirus, coronavirus
Primary bacteria: K99 E. coli; Clostridium perfringens Type C, Salmonella spp.
Parasites: cryptosporidia, coccidia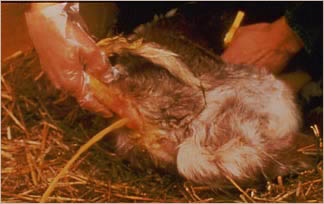 Contributing factors
Poor quality colostrum/ nutrition
Difficult calving
Poor sanitation
Cold, wet weather or wet, drafty quarters
Overconsumption of milk creates an environment in which certain types of bacteria thrive, causing severe scours
Clinical signs
Diarrhoea, sometimes containing blood or mucus
Dehydration, loose skin
Rough haircoat
Acidosis
Weight loss, weakness
Convulsions, spasms
Death can occur 12- 48 hours after onset of disease
Disease management: Prevention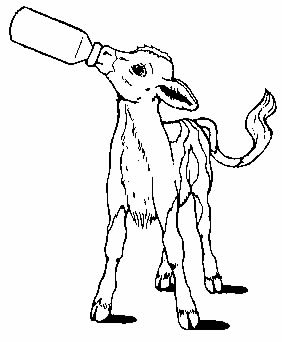 For maximum disease prevention, follow these steps:
Reduce exposure of newborns to infec-tious agents
Separate healthy pairs from sick calves immediately
Be sure equipment, boots and hands are thoroughly cleaned after handling sick animals
Move healthy pairs to clean pastures to decrease exposure to pathogens
Reduce stress on cows and calves
Assist with calving as necessary, especially with heifers
Keep animals as clean and dry as possible
Cows should be in Body Condition Score 3-3.75 for optimum calving.
Vaccinate the cow prior to calving to provide disease protection through the colostrum.
A scours vaccination program should include protection against:
Rotavirus, coronavirus
K99 E. coli
Cl. perfringens Type C • BVD
Zoetis Scours Vaccines ScourGuard 4(K)/C is the only scours vaccine with a proven 10-year track record of successfully preventing calf scours and helping to ensure calf health and productivity.
ScourGuard 4(K)/C protects your investment by helping guard against five common causes of scours – rotavirus (2 types), K99 E. coli, coronavirus, and Clostridium perfringens Type C. ScourGuard 4(K)/ C gets calves off to a healthy start.
Vaccinating cows prior to calving helps them build quality colostrum that contains antibodies. Through passive immunity, cows pass on protection against deadly scours diseases to their newborn calves.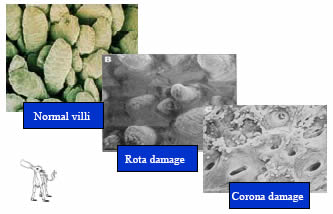 Recommended vaccination schedule
6-8 weeks pre-calving: Vaccinate first calf heifers and mature cows that were not vaccinated last year 2-3 weeks precalving: Booster first-calf heifers and all mature cows 40 days postbooster: For maximum protection, revaccinate cows that have not yet calved Vaccinating too early, failing to give the second dose to heifers or failing to revaccinate late calvers can reduce the effectiveness of your program and increase the risk of sickness
Damage to intestinal wall a r o Rota and corona virusses
Disclaimer: Zoetis takes no responsibility for any claims that may arise from information contained in this information sheet. Individual situations may vary from location to location and it is recommended that you consult your veterinarian before any management or treatment decisions are implemented.
Vrywaring: Zoetis neem geen verantwoordelikheid vir enige eise wat mag voortspruit uit inligting vervat in hierdie inligtingsdokument. Individuele situasies varieer van plek tot plek en dit word voorgestel dat u eers u veearts kontak alvorens enige bestuurs- of behandelingsbesluite geïmplementeer word.