Cydectin® Injectable
REG. NO.: G1463 (Act 36/1947)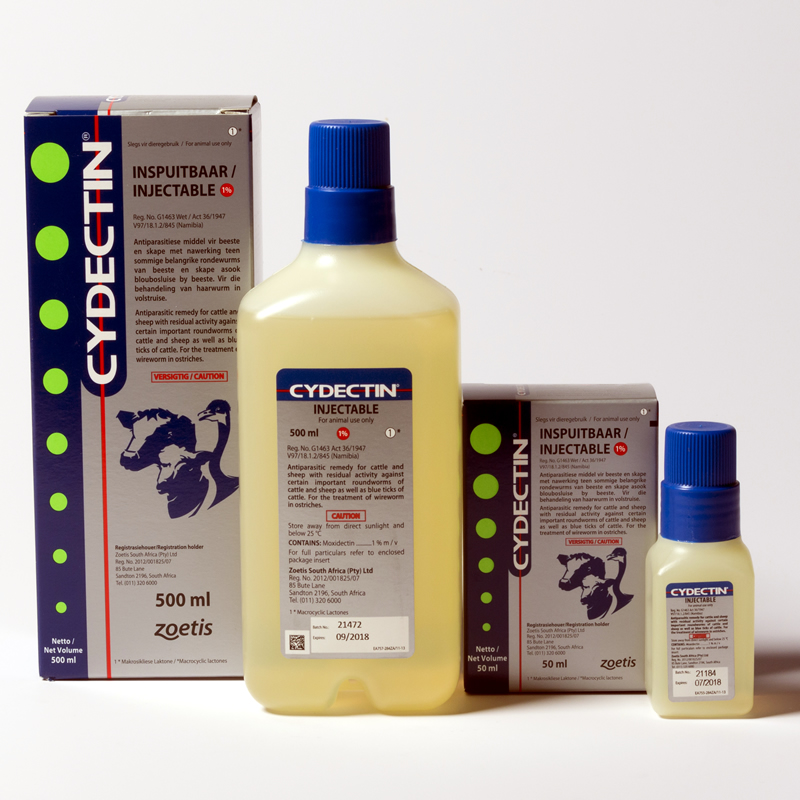 Expand All
Ordering Products
Fax no. for Orders:
+27 21 427 6442
Email address for Orders:
ZoetisOrders@zoetis.com
Physical Address:
Zoetis South Africa (Pty) Ltd.
Co. Reg. No.: 2012/001825/07
6th Floor, North Wing, 90 Rivonia Road, Sandton, 2196.
Tel:
+27 11 245 3300 or 0860 ZOETIS (0860 963847)
Postal Address
Zoetis South Africa (Pty) Ltd
PostNet Suite 53
Private Bag 9976
Sandton
2146

You are leaving the country website to access another site in the group.
Regulatory constraints and medical practices vary from country to country. Consequently, the information provided on the site in which you enter may not be suitable for use in your country.